How to Prepare for Plastic Surgery
posted by: Rio Dianne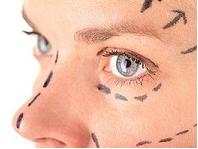 Plastic surgery or otherwise known as aesthetic surgery has been very common these days which is why it's no wonder that both males and females engage themselves in undergoing different procedures like liposuction, tummy tuck, breast augmentation, rhinoplasty, silicon implants, eyelid surgery, and a lot more.  Some people who have decided to undergo the knife may have been financially ready; however they lack mental preparedness over the matter. Just like any other surgery, the procedure requires thorough care and planning that's why before going through the different methods, learn how to prepare for plastic surgery.  To know how to get ready for that big change in your life, read the article below.
Preparation for Plastic Surgery
Basically, the first step to this one is to look for a qualified and best cosmetic surgeon to do the operation.  Once you have selected the aesthetic center as well as the professional who'll do it, that's the time for preparing yourself for the method.
Learn more about the surgery that you want to undertake.  Talk to the cosmetic surgeon and ask him any question you'd want to know regarding the operation.  Research on it thoroughly regarding the outcome, recovery period, as well as the possible complications that you might meet.  You can also read some opinions of people who have undergone the procedure that you're planning to go through.
Follow the surgeon's protocol before the surgery including the medications you need to avoid particularly aspirin since they can affect the clotting process. Cessation of smoking should also be done two weeks prior to the procedure.
Most aesthetic surgeries are considered as out patient case thus allowing you to go home right after the procedure.  In this case, make sure that you have arranged for someone to drive you home as well as to take care of you since you'll need to have bed rest.
You should also set for some post-operative care including painkillers and medications you can take, as well as how to care for wounds and scarring.
Those are some of the tips that are needed on how to prepare for plastic surgery. Always follow the doctor's order and be alert for possible complications and risks brought about by the surgery.  Good luck on your quest.
You might also like