Abdominoplasty Tummy Tuck – Cost in India and Canada
posted by: Rio Dianne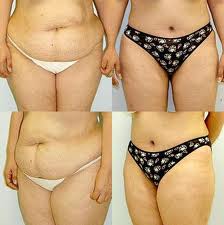 Though liposuction is chosen than more patients, but if you want a flatter tummy then you may want to consider tummy tuck liposuction also known as abdominoplasty. The abdominoplasty procedure involves removal of excessive hanging skin from the middle and lower abdomen by tightening the muscle of the abdominal wall. The tummy tuck surgery is done under either local anesthesia with sedation or general anesthesia. Recovery time is usually one to three weeks post-procedure.  Also, it's the surgery that is most sought after by women after pregnancy or by a male who has sagging skin after losing weight.
Once you've finally decided to undergo the surgery, your next question might be is where to have it done. A lot of people suggest having it done in India as the abdominoplasty cost in India is relatively cheaper than the abdominoplasty cost in Canada and the US.
Cost of Abdominoplasty Tummy Tuck in Canada
India is a very good choice for international patients who'd like to have flattened bellies as they have a number of advantages. The surgeons responsible for this procedure are highly reputable and they even work in some of the best clinics in India. It is guaranteed that the price of abdominoplasty in India is 50 % cheaper compared to the US or Canada. Let's take a look at the price below compared to Canada's approximately $3000-8000.
Cost of Abdominoplasty Tummy Tuck in India
Full Abdominoplasty – about $2790 in USD
Partial Abdominoplasty – about $1680 USD
So, if you're looking for a high quality place where you can have abdominoplasty, then you might want to consider India.
Hope this article has helped you with your queries regarding tummy tuck. Good luck.  Meanwhile, let's take a look at the picture of before and after undergoing the procedure.
You might also like