Breast Augmentation Cost in the Philippines
posted by: Feby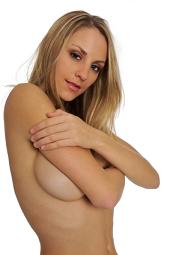 Some people are contented of what they have while other people see what's wrong with their physical appearance and try to make a change.   When it comes to physical beauty everybody wants to try everything just to improve what they have or to fill what is lacking in their body and that's how aesthetic surgery usually enters in our mind.  Aesthetic or Cosmetic surgery specializes on making us beautiful outwardly by trying to change what we want to change and one of the famous things that women do is breast augmentation.
Breast augmentation is a procedure wherein they use breast implants for enhancement or enlargement of busts.   This surgery is kind of a crucial thing so it's important to make sure that you are in good hands.   So where is the right place to undergo this?   The best place to undergo this is in the Philippines. Why?   Because this country is one of the top performing countries in the world when it comes to cosmetic surgery.   Filipino doctors are well equipped in terms of surgery trainings plus the cost of breast lift in the Philippines won't cost you as much as United States does.   You would be probably asking what the best clinics are and how much breast augmentation cost in the Philippines?
The best clinics in the Philippines:
Belo Medical Group. It specializes on cosmetic surgery and will help you decide what you really need in your body to make it attractive and beautiful. Dr. Vicki Belo is the founder of this medical group. The services rate could be pricey but it's all worth it. Filipino celebrities are there usual clients.
Calayan Surgicentre. This is run by husband and wife tandem Dr. Calayan. They are included in the top dermatologists and cosmetic surgeons in the Philippines. They specialize on skin and body care. Just like Belo their main endorsers are celebrities.
How much Breast Augmentation Cost in the Philippines ?
The average price or cost in Manila is ranging from $3,250 to $6,000.
Being beautiful comes with a price.  So this pricey service is all worth it.
You might also like