Viral: A Norwegian Gives Birth to Baby Elephant
posted by: Dennis Aguilar
A Norwegian woman who recently gave birth to a baby who looks like an elephat is now getting viral  online. The baby has a long nose and limbs which look like that of an elephant.
The couple tried to keep their child secret but soon the pictures of their baby and their family leaked to the media. Because of this it started to affect
the private life of the family and a lot of people is now traveling to Norway to see this half-human/half-elephant child.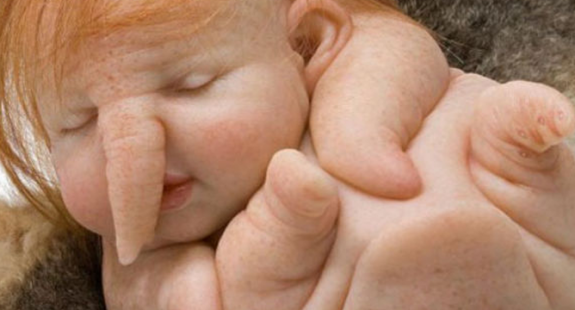 The parents don't love the baby because they didn't give the child a name. Insted they call the baby as
"The Creature That We Keep In The Basement" and are planning to sell the baby to India to let him live in Taj Mahal.
Many people believe that this half-human/half-elephant child might be the reincarnation of the popular deity Ganesha who is believed to be the God of the Hindu practitioners.
You might also like
Best Gift for Christening
Your friend gave birth to a wonderful baby recently.  Now, they are preparing for the baby's baptism....