Best Tourist Spots in Manila Philippines
posted by: Gretchen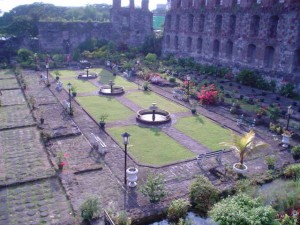 Manila, being the capital of the Philippines has a lot of good things to offer tourists. It is rich in culture and traditions and the people are undeniably hospitable. Aside from the beautiful spots in the city, it is also an ideal place for shopping and investment because the goods and land properties are pretty inexpensive compared to other cities. This is the reason why many investors go to the Philippines and invest their money for business. When we talk of business, Makati gets the upper hand being the business center in Manila.
Let's get to know the must-see places around Metro Manila Philippines. Pay attention to the following places listed randomly.
Iglesia ni Cristo Temple: The grand temple of the INC is situated in Diliman, Quezon City. The church is one of the finest pieces of art in the Philippines. There are other churches or chapels in other parts of the country but this is the biggest in the country. The church is a fusion of western, oriental, religious, modern, and indigenous arts. You'll be amazed by its beauty.
Intramuros: It's the oldest district in Manila. The Spanish name is literally "within the walls". Old Spanish-era influences were retained in this place. The architecture speaks for the great Spanish influence. But now, it has been developed with the minimal touch of modernization. The attractions in this place include Fort Santiago, Manila Cathedral, San Agustin Church, and Casa Manila Museum.
Quiapo Church: If you are a devoted catholic, you'll never miss this old church found in Plaza Miranda. It is home to the Black Nazarene.
National Museum of the Philippines. This is your chance to explore the rich cultural heritage of the Philippines. You'll see here paintings, sculptures, and other artifacts.
Rockwell Center: The center gives everything you need like offices, condominiums, and shopping malls. This is in Makati City.
Coconut Palace: It is located within the complex of the Cultural Center of the Philippines. It is designed in the traditional Filipino salakot which showcases the versatility of the coconut tree. It is great for wedding receptions.
CCP Complex: Visit this cradle of arts and culture, which is located along Roxa Boulevard. Concerts, ballets, plays, and symposiums are staged here.
Manila Ocean Park: This oceanarium is great for family vacations. This is the perfect place to meet different kinds of marine creatures.
There you had some of the places that boost the tourism industry of the Philippines.Try visiting Quezon City and see Araneta Coliseum and the bi shopping malls in there. Great hotels are scattered everywhere where you can stay comfortably and peacefully. If you are into swimming, there are good beach resorts located at nearby provinces. Travel to the Philippines now! Enjoy your tour!
You might also like