Hotels near NAIA Philippines
posted by: Gretchen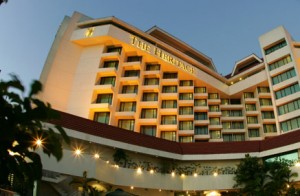 Visiting the Philippines is one of a kind experience. It is a very wonderful destination for tourists and travelers. It is a country with rich culture and heritage because of its colonial past. As regards its climate, it is hot and humid. It's actually tropical. It features, 7, 107 islands.
Manila, being the capital city, is a vibrant city offering wonderful views across Manila Bay. There are great shopping establishments for people from all walks of life. Manila is crowded with people from different provinces. Its people are known to be hospitable to visitors. They'd offer you the best that they have just to make you feel you are welcome. Furthermore, the Philippines has magnificent tourist spots. They won't disappoint your expectations. You will surely have fun. This is the reason why its tourism industry is on its way to the top.
If you are planning to experience what it feels like to be in the Philippines, then you need to know where you could stay. If you prefer to be near the Ninoy Aquino International Airport, there are good lodging houses and hotels that you could choose from.
The Heritage Hotel, Manila: It is a five-star deluxe hotel located at the crossroads of Roxas Boulevard and EDSA.
Copacobana Apartment Hotel: It offers an experience that is pretty different from the usual hotel experience. Don't worry about the service because it offers the best accommodation service.
Manila Airport Hotel, Parañaque: This is the only true airport hotel in the Philippines. You get an easy-access because it is situated within the NAIA Complex, right across from the Casino Filipino.
Kabayan Hotel, Pasay City: If you are looking for a down-to-earth service and a clean and safe accommodation, this could be the ideal place for you. You get to experience the priceless and genuine Pinoy hospitality.
Sofitel Philippine Plaza: Do you want to experience paradise in the city? Sofitel could feed your fantasy. It has suites with balconies overlooking the beautiful Manila Bay. It is close to the airport, shops, historic spots, and nightspots.
You could also stay at motels to save more. Travel to the Philippines now and visit its attractive tourist spots! Consider it as one of your destinations on your next vacation.
You might also like