How to Travel to Bohol Philippines
posted by: Feby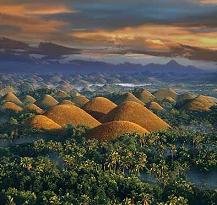 Philippines have other top vacation spots aside from Boracay and Baguio that you will surely love. Philippines is consist of thousands of islands which has different beauty to show to every people who would love to visit the place.   It is truly a blessed country with wonderful and amazing nature and one of these places is Bohol Island.
Bohol is situated at the heart of Visayas.   More tourists are beginning to love this place because of its awesome scenery.   If you are looking for the place to spend your holidays then Bohol vacations would be the best thing for you.  You would be probably asking, how to travel and what are best ways on how to go to Bohol?  Well, no worries! I will definitely help on that one.
How to Go to Bohol ?
You can get there by plane or by ferry.   You can flights to Manila then get a connecting flight to Tagbiliran or you can get a flight to Cebu and connecting flight to Tagbiliran.  If you are from Manila the flight will take only for an hour and take few minutes from Cebu.  If you are not in a hurry to go to Bohol, then you can take the ferry and then journey will take you about 25 hours.
Places to visit or things you should see and when you get there :
Chocolate Hills
Tarsier Sanctuary
Loboc River Cruise
Baclayon Church
Pamilican Island
Dolphin and Whale Watching Tour
Island Hopping
You can contact the nearest travel agency or contact some online G agency to arrange your trip.   There you can see some photos about Bohol so you can have ideas what you can do and see there.   They also have packages that you can enjoy that include hotel, accommodations and tour packages at an affordable price.
So what are you waiting for?   Pack your bag and explore the beauty of Bohol.
You might also like