How to Travel to Baguio City Philippines
posted by: Feby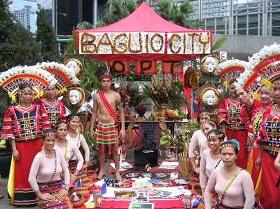 Philippines has so many vacation spots that are considered a must see places.  It's not only known for white sand beaches and virgin islands but it is also known as one of the best tropical places in the world.   When we talk about tropical places, there is one thing that always comes to our minds and that is the weather. What is weather like in the Philippines?   Well, the weather is always warm and humid.   But don't you know that there is one part in this country that has that cold climate?   This place is considered as the Summer Capital of the Philippines because of its cold weather all year round.  And do you know what place is that?  The place that I'm talking about is Baguio City.  So you would be probably asking how to travel to Baguio City Philippines? Well, that's what exactly I'm going to write in this article.
How to Go to Baguio City ?
You can't reach Baguio City through train or shore to shore travel.   You can get there through bus or car.
If you are residing Manila, you got a wide option.   You can ride a bus or take your own car.   There are so many buses that can take you there, one example is the Victory Liner.   Just ask around where the bus stations are.   You won't get lost.
If you are residing outside Manila then you can book your flights to any airlines and be sure to get a flight to manila.   Then take a taxi to the nearest bus station and take the bus to Baguio City.
What's the best time of the year to visit Baguio City ?
The best time of the year is February because that's the time wherein they celebrate the famous Panagbenga Festival.
Don't worry if it's your first time to visit the place.   There are so many cheap hotels and so many people to offer their service as travel guide.   So just relax and savor the goodness of the place.
You might also like