Korea Mania
posted by: ofri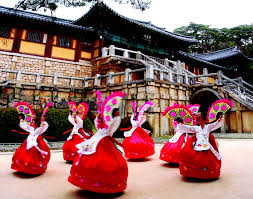 Ever wondering of visiting South Korea? With the increasing  influx of Koreans going in and out of the country, how they gradually affecting the locals and  youngsters preferences on food,clothes and music. Kpop and Korean drama is an emerging trend now not only in Asia but also around the world. Fans were going going gaga on their favorite  Kpop superstar or actor and was   determined to see and meet  them by hook or crook.
Most of Koreans come in the Philippines for educational purpose. They intend to stay here for some time to learn the English language. ESL centers has been opening its opportunities to competitive and confident  Filipino English teacher  and tutors to Koreans who seek inexpensive but quality online and offline language classes. From there a new and popular culture  has been born.  Korean restaurants,marts and KTV` s are boosting its way in different places around the metro. Other micro business prospects are now starting to appear such as Korean schools/academy,salon, optical centers,cafe among others. Suddenly part of  Korea is suddenly transported in the comforts of our houses and workplace.
Its admiring to see the beautiful spots in South Korea. Most of them appeared in Korean dramas and movies. It's such a bliss to see cherry blossoms in spring and eat their famous and authentic food like kimchi, samgyupsal, bulgogi  among others.
Not to mention their exciting and huge theme parks. Such as the Everland  in Yongin  were the steepest roller coaster T- express is a hit.  If you're a beach bum you can travel all the way Haeundae in Busan to experience their highly recommended white sand beach. Moreover their historical palaces and temples couldn't be resisted. Such as the Gyeongbokgung Palace or also known as the Northern Palace which is considered the largest and most beautiful historical buildings in Korea.
Jeju island is a UNESCO site known for  its rich  natural scenery. It has a wide variety of  plants and colorful flowers for a picture perfect spot. Fortunately people can travel to Jeju without visa! Such a good news! So what are you waiting for?  Plan your trip now and Get a visa!
You might also like
Blemish Balm Cream Review
Have you heard a lot of testimonials about the Blemish Balm Cream? Did it catch your attention or curiosity?...

World's Ugliest Hotel
Are you fond of traveling ?   Travelers may visit different places and may stay in different hotels....