Best Time to Travel to Korea
posted by: Gretchen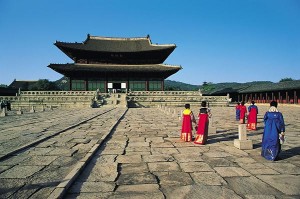 South Korea is becoming one of the favorite destinations of tourists in Asia. This green land, surrounded with lush plains and snow-covered mountains has good things to offer tourists. For you to have a good time on your tour or to best enjoy the country, you need to know the best time to go to South Korea.
South Korea's Climate
The land has continental climate with dry cold winters and hot humid. The wettest months are between June and September. One good thing about the country is there is at least one typhoon in a year.
When is the Best Time to Travel to South Korea?
It actually depends on your preferences. If you like to experience winter in SK, then be there in between December and early March. These are the months in which the country is bitterly cold, below freezing. It isn't really a good time to go there. However, if you are into skiing and hot springs, winter is the best time. Winter in Korea could last for four months in the central and southern regions.
Spring (April to May) can also be a good time to visit SK because it is beautiful and the temperatures are just about warm. It is cool and offers sight of blossoms and flowers in full bloom.
In the summer (July and August), it is accompanied by the dreary monsoon rains. It is the time of high humidity and typhoon-prone. This could be the worst time to go there.
So far, the best time of the year is in the fall, which is from September to November. The skies are blue and there are gleaming colors all around. There is little chill in the air and the humidity is bearable.
Choose the best month for you to have a perfect and unforgettable holiday vacation in South Korea. Enjoy the services of the good hotels there. Have a safe trip!
You might also like
Korea Mania
Ever wondering of visiting South Korea? With the increasing  influx of Koreans going in and out of...

World's Ugliest Hotel
Are you fond of traveling ?   Travelers may visit different places and may stay in different hotels....