How to Clean Monitor Screen
posted by: Rio Dianne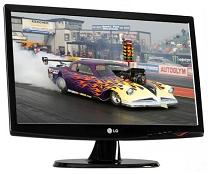 So, are your flat screen monitors or LCD monitors bugging you with fingerprints and smudges?  That happens way too often and it's an instance you can prevent from happening.  Though the display is already blurry, you don't have to worry as we'll give you some guidelines on how to clean monitor screen.  Take a look at the clearer view of the items on your PC monitor and follow the correct cleaning tips that we'll give you in a moment.
How to Clean Monitor Screen
Apparently, flat screen monitors like that of a laptop with anti-glare screen need a more special care compared to the common CRT displays as the inside specs may be more sensitive. To start removing the smudges from it, the first thing you have to do is to turn off the monitor to have a clear view of the screen's dirty areas.  Now, try to dampen the cloth with distilled water and try to remove the dirt from it.  Keep in mind to avoid pressing the screen too hard as it can damage the LCD.  There are also a lot of commercially available multi-purpose cleaner to help you clean up the screen, but the safest you can use is water.
Don'ts when Cleaning Monitor Screen
Like what I've said in the beginning, flat screen monitors are a little fragile so they require special care.  Here is some of what-not-to-do when trying to get that dirt off your monitor.
Never use paper towels or a rag to wipe off the smudges from the screen.  You wouldn't want to leave scratches on the screens, right?
Avoid spraying the cleaning solution directly on the device.  Pour it on your cloth instead.
Never use ammonia-based cleaners when cleaning as they may cause discoloration on your screens.
LCDs and other flat screen panels are such expensive investments so be sure to follow some safe ways on how to clean monitor screen.
You might also like
How to Clean iPad Screen
The iPad is really a beautiful possession, and you yourself are just so overwhelmed with how much you...