How to Choose a LCD Monitor
posted by: Rio Dianne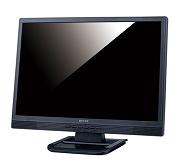 Nowadays, Liquid Crystal Display (LCD) monitors have become a more popular option for home computers compared to that bulky Cathode Ray Tube (CRT) monitor.  And just what are the reasons anyways? Firstly, they have become more affordable now. Second, they are very slim and could easily fit in your working area.  Finally, they are more efficient as it is noted CRT monitor consume more energy than LCD.  It's no wonder why many people just go for the flat panel computer monitor and laptop. However, many are wondering how to go about choosing the perfect choice for this. Well, if you want to determine how to choose a LCD monitor, then we're here to help you.  Pick a good LCD monitor that will go along perfectly with your PC by following some of the considerations below.
How to Choose a LCD Monitor
Budget. When trying to select which one to buy, consider your budget.  If you are on a fixed budget, then the selection will be limited thus allowing you to focus primarily on what would fit your budget.
Size. The monitors usually range from 17-24 inches.  Though, the size doesn't tell the story as it is still better to focus on the resolution and how fast your video card is, the larger the monitor would give you a better experience.
Resolution. Ensure that the LCD monitor that you're actually going to buy has a native resolution that suits your video card well.  This is an important consideration as well since the picture won't actually look good on it if it has to scale the images just to fit to a different resolution.
Contrast Ratio. It is said that the larger the contrast ratio, the better.
Response Time. This refers to the measure of how fast the image is drawn to the screen.  This is measured in milliseconds (ms).  When considering the response time, the smaller the number would be better.
Viewing Angle. You need to choose one with a greater viewing angle so that you will experience a more defined and accurate images from the screen.
Choosing a good LCD monitor, may still be a little hard on your part because of the technical details presented above.  However, it would also be easier if you try to look for reviews and ratings and make a thorough research of the monitor that you've been eyeing to learn more if it is exactly a good choice.. This is how to choose LCD monitor.  Let us know what you think.
You might also like
How to Clean Monitor Screen
So, are your flat screen monitors or LCD monitors bugging you with fingerprints and smudges?  That happens...

How Air Conditioners Work
if you live in the hot part of the country, its probably hard to imagine surviving without an air conditioner....