Radio DJ Arrested Found Ecstasy and Marijuana
posted by: ofri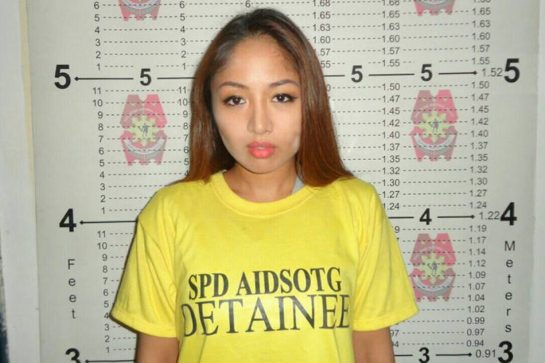 Radio DJ Karen Borbador and boyfriend Emilio Lim were arrested in a drug operation in Pasig.  According to a report a sum of  P3 million worth of drugs such as ecstasy and marijuana was found at a condo unit in Pasig City on Saturday, August 13.  Also found at the unit were drug paraphernalia, money, and a money counting machine.
Borbadors boyfriend was said to be the big supplier of drugs to popular clubs and parties in Makati and BGC. The report said that Lim's customers were mostly students,teenagers and wealthy people.
Borbador said that she was not involved in the drug activities that his boyfriend has been doing but just visiting him in the condo.
Karen Bordador is a radio personality known as DJ Karen under RX 93.1 Monster Radio. She is usually a public icon to the public while serving as a radio personality, moderating songs to the listeners. As a famous radio DJ, she is patronized by several followers of Monster Radio.She  is also a model and actress being featured in several local fashion magazines and print media  and some television stints.
You might also like