MRT Boy's Response to MRT Girl Who Posted His Picture and Bashed Him on Facebook Because He Didn't Offer His Seat to Her
posted by: Dennis Aguilar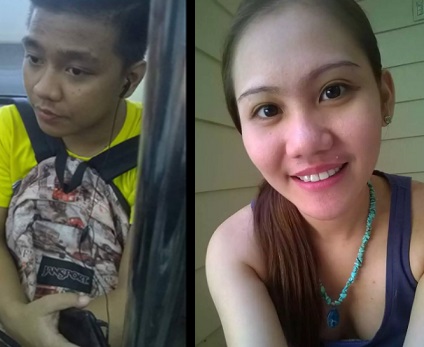 Yesterday Karla Monique Olandesca, a woman in MRT who was  dubbed as "upuan girl" went viral on social media after she posted a picture of a young man who didn't offer her his seat.
On her Facebook account, "upuan girl" expressed her anger by calling the young man an ungentleman and also compared his physical appearance to his attitude saying that his attitude really fits to his ugly face. Below is the screenshot  of her post from her facebook account.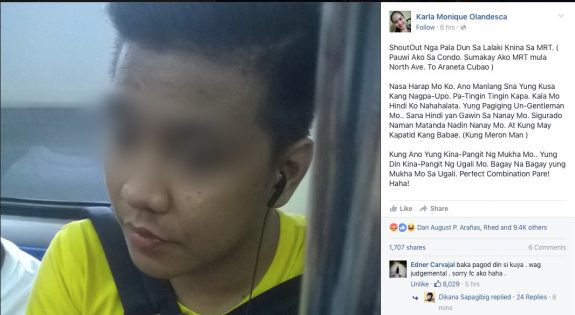 Her post immediately got about 10,000 likes and 2500 shares on facebook. Thinking that she would get support from her friends and netizens, she didn't get what she was expecting.  Instead she got a lot of hatred and bashes from netizens. Here are some of the reactions from Karla's facebook post.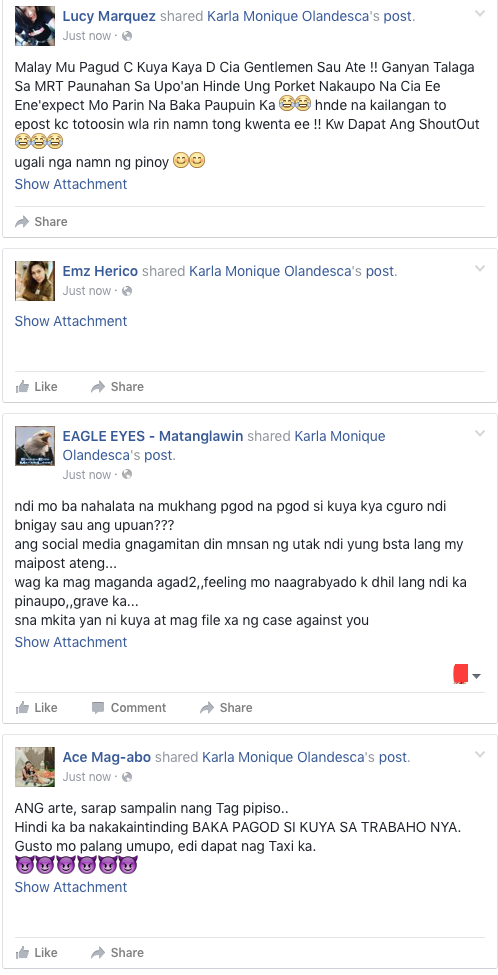 The boy was just recently identified as a working student, named Aldrin Ryan L. Alcon after he broked her silence last night by posting a message on facebook. Seems kind of awkward, instead of getting mad towards the girl, Aldrin publicly opened his facebook account and posted an apology. On his FB account, the boy said that he wasn't able to offer her his seat because he was so tired and exhausted because of work and yet he needed to go to the school.
"Sorry po ate karla monique olandesca kung hindi ko kayo pinaupo sa MRT sa totoo po nyan pagod na po ako pagkatapos ng work byahe po ako papunta school nag MMRT ako para di ma late sorry po talaga"
In response to Aldrin's apologetic words, netizens said the he should not be the one to apologize and that she didn't even deserves his sorry. Some say that he is so kind and he deserves a good karma.
After receiving a lot of negative comments, Karen immediately deactivated her facebook account.
You might also like