How to Ask a Girl Out on Facebook Chat
posted by: Gretchen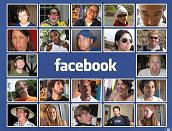 Facebook is currently the hottest and the most popular networking sites in the world. It has exciting and addictive games that keep people online. Another interesting feature of Facebook is chatting.  The online members can chat and you can connect with your FB friends without using yahoo or msn messengers.  You can play and chat at the same time.  Isn't it cool?
Now you are here because you met a girl on Facebook or a girl from high school and you find her pretty interesting.  You've been chatting for quite some time and you want to meet her personally.  But how are you going to ask this female out on Facebook chat?
Tips on How to Ask a Girl Out on Facebook
Introduce yourself in a nice manner.  Be polite and honest in telling your own personal information.  Show that you are a gentleman. You need to make a good start to create a good image.
Everytime you chat with her, observe decent language.  Avoid using offensive words because this will draw her away from you.
Spend time chatting and getting to know her online.  Be nice to her and let her feel she's special even though you haven't seen each other personally yet.  Be a friend to her.
Start conversations that may interest her.  Be creative enough to carry out your conversations.  You can flirt with her in a subtle way.
You can also leave nice comments on her wall or send her electronic FB gifts.  Send her a flower gift.  This is one of the cute ways to ask a female out.
Now if your connection has been taken to a higher level, it's high time to ask her out. But you don't know what to say when asking a girl out, particularly on Facebook chat or over text.  Asking a woman out should be done in person.  Simply tell her that you want to meet her personally because you want to be closer to her.  This will give her idea that you like her.  If she says yes then you have a chance.  This means the girl likes you in a way.  But how many times should you ask a female  out ? It depends on you.  If you are really determined to get her, don't stop but don't sound obsessed.
You can let her set the date, time, and place. Meet in a place where
she feels comfortable.
Asking a woman out is not really that hard for as long as you are a gentleman and you have a good personality.  If you are nice and lucky enough, you may even meet a girl who has the guts to ask a boy out.  I guess that would be more interesting on your part.  Good luck!
You might also like
How to Date on Facebook
Social networking is very popular now.  We have Facebook, Myspace, Friendster, and Twitter.  Among...