Most Beautiful Shoplifter Jobelle Bascug from Cebu Goes Viral (Video)
posted by: Dennis Aguilar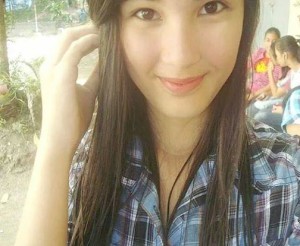 Jobelle Bascug, the alleged most beautiful shoplifter in Cebu was caught on CCTV cameras after she was supected of theft and made off with some  10,000 Pesos worth of clothes and accessories from a boutique in Mandaue City Cebu on Tuesday, August 12, 2014.
Through the social media acount of the alleged theft, she was identified as a 16-year old Jobelle Bascug from Southern Leyte.
In CCTV footage,The suspect tried to go out of the boutique as if  nothing happened wearing the dress and shoes she was trying to steal.
The sales lady said that they were not suspecting the young lady because she is so pretty and seemed to be someone who can be trusted. Below is the GMA news video interviewing the sales lady and showing the CCTV footage as the suspect went out of the store.
You might also like