Best Tourist Spots in Cebu
posted by: Gretchen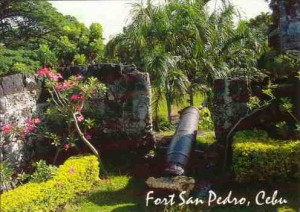 Cebu City is one of the favorite tourist destinations in the Philippines. It is very rich in culture and traditions. Furthermore, it is also a city with beautiful spots which make it a really great place for vacations or holidays. If you are looking for white sand beaches, the city has them. Forest trekkers will also have fun with its forest reserves, hills, and mountains. It's really full of exciting adventures.
Must-see Spots in Cebu
Let us familiarize ourselves with the beautiful places that make its tourism industry productive. The popular places to visit include the following:
Fort San Pedro: This historic place served as the center of the Spanish settlement in the Philippines. After the Americans have defeated the Spanish, this place became the American Warwick Barracks. Later on, this was converted into classrooms where Cebu people received a formal education. Then its inner court became a miniature garden and it housed the Cebu City Zoo. It also housed the office of Department of Tourism and the office of the Philippine Tourism Authority.
Magellans's Cross: Hundred years ago, Ferdinand Magellan, a Portuguese explorer, planted a huge Christian cross in Cebu (Sugbu then) to celebrate the baptism into the Roman Catholic religion of Rajah Humabon, his wife, and other followers. The cross is now a small chapel situated across Cebu City Hall and along Magallanes Street. Within the area of Magellan's Cross are guitar vendors and displays made from shells and wood.
Lapu Lapu Monument: Lapu Lapu was the chief who killed Magellan in Mactan Island. It's nice to be in this place where you can have great seafood meal in the fish restaurants next to the shrine.
Taoist Temple: This place offers a nice ambience where you can free yourself from the stressful things that surround you. In this temple, you'll find 81 temples that represent 81 chapters of the Taoism scriptures.
Bantayan Island/ Beaches: This island has some of the great beach resorts in the Philippines. Try visiting the place and see for yourself that it's truly a paradise.
What are you waiting for? Travel to Cebu City now and visit its wonderful places and the interesting things it has to offer. Don't worry about your accommodation because there are good hotels in the city. Have fun!
You might also like