Deniece Cornejo Surrenders to PNP (Video)
posted by: Dennis Aguilar
Deniece Cornejo, one of the main suspect for Vhong Navarro's mauling surrendered herself to the the authorities at the PNP headquarters in Camp Crame.
Accompanied by her immediate family and the Senior Cornejo's legal counsel Atty. Ferdinand Topacio. They arrived at the PNP headquarters
at 4PM.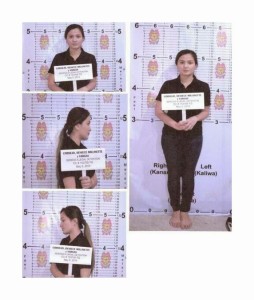 Sindac said that most likely Deniece will stay at CIDG this night night and is expected to present to the court tomorrow.
The fugitive model is now facing serious illegal detention which is a non-bailable offence.
Meanwhile, the two businessmen who are also involved in this case were already captured a week ago by the NBI hiding in a remote location at Southern Leyte.
Watch the video below as Deniece surrenders to PNP.
You might also like