List of Top Companies in the World
posted by: Gretchen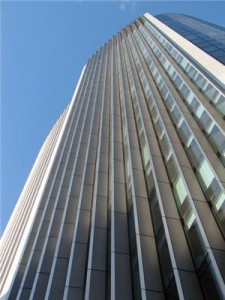 Have you ever wondered about the top companies in the world? Well, if you are looking for the best and top companies, Forbes Global 2000 has the answer. It has listed the world's biggest companies that can withstand the tough times in the business industry. The world may be suffering from global economic crisis but these companies are still alive and kicking. They still dominate the business world. These are not only large companies according to market value, assets, and profits but they are also employee-friendly. Some of these companies are from the IT industry; others are from various industries. Let us check the following list of top companies in the world for 2011 and try to compare it to another ranking.
SAS: This software company has been on the top of the best companies worldwide because of its perks like high quality childcare ($410/month), on-site healthcare, summer camp for kids, beauty salon, car cleaning, and a lot more. This package is actually enough to make employees stay with the company.
Google: Its revenue was up by 20% last year. This is one of the best, (if not the best) IT companies in the world. Aside from its large sums of profits, this company is loved by its employees because of its enticing benefits which include free laundry, free food, and climbing wall. In addition to those perks, they also enjoy a 10% hike plus a bonus. One of the most popular benefits is its free laundry.
Boston: This is a giant company in consulting. What makes it great is that no matter how challenging the economy is, it was still able to hire a very big number of employees in 2010. It is known for its generous pay plus its commitment to social work. It features Social Impact Practice Network which gives the chance to work with the United Nations World Food Program and Save the Children.
Wegmans: This is actually a supermarket chain that cares for its customers and employees. It offered free health screenings which included H1N1 vaccine and flu shot to 8000 people.
Netapp: Its revenues were up by 33% and it also hired hundreds of employees. Its generosity is reflected in the earnings of its executive assistants. They can earn $76, 450 in a year plus a bonus of $21, 917. Not only that, they also get free food items on a schedule except for espresso which is available all the time.
They are not only the richest and largest companies but they are also the best when it comes to the welfare of employees. Check the internet and see another survey if they have the same names. Aren't they wonderful companies to work for or invest in? You will not regret whatever choice you will pick. They are hot in the eyes of investors.
You might also like
World's Richest Countries
Have you ever wondered what some of the world's richest countries are?  Have you ever thought of what...