Top Health Insurance Companies in the Philippines
posted by: Gretchen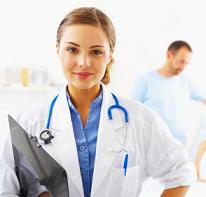 Health insurance is just one of the many types of insurance that people shoulder to make sure that they will get better health care and services.  Health insurance helps in easing the load of hospital bills but it still depends on the coverage of the insurance that you have.  So you have to be very careful in choosing.  There are a lot of health insurance companies in the Philippines and all of them promise enticing benefits.  Other health care plans can be used internationally so wherever you go, it will take good care of you.
The Philippine health care system has been improved.  Although there are still health problems in the country, almost every Filipino is now assured of the best services.  The Philippine government has developed programs that will safeguard the life of its people particularly the poor ones.
Filipino citizens who have the means and have decided to pay for their insurance sometimes find difficulty in picking which private owned health care provider is best for them.  In this post we will help you decide by giving you a list of some of the top health insurance companies in the Philippines.
Blue Cross Insurance, Inc.: This company offer medical plans for individuals, groups, and families.  It gives you choices-Dollar Plans, and Peso Plans.  Under dollar plans, you will have categories such as Blue Royale, Blue Royale Premier, and Blue Royale DuoProtect.  On the other hand, Peso Plans also offer choices like Select Standard, Select Plus, Select Access, and Premier. If you have queries about their policies and the cost of each plan, you can visit their website.
Insular Life Health Care, Inc. (I-Care): It's devoted to provide the members with the best health care programs.
Maxicare Healthcare Corp.: This company provides a good social insurance over the years.
Philhealth: It is a corporation owned by the government. It ensures sustainable and affordable social health insurance to its members.
The companies mentioned above are just some of the health care providers in the Philippines.  May you find the best plans that will suit your needs.
You might also like
How to Use Globe GCASH
Globe Telecom has made money remittance even easier and more convenient for their users.  With GCASH...