Best Car Insurance Company in the Philippines
posted by: Feby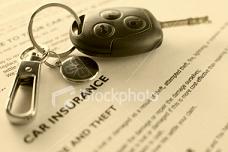 We can't foresee the future.   We don't know what happens next in our lives. Even the best fortune teller doesn't know that.   And because things just happen without any permission or sign, it is important that we have prepared something for whatever circumstances we have in the future.   We should always be ready and insured.
Insurance companies help us in preparing for the future whether it's about life or non life insurances.   They help us prepare for something that we don't' wish to happen but just happens for no reasons just like sickness, accidents, death, or even our auto.   Some of the insurances that we should have are health, great life and car or auto.
Car insurance is something that we should have after getting a car. But don't just get in anywhere.   Be sure to choose the best quote motor insurance.  Quote is important because there you can have the same benefit but offers less premium.   Be sure that the coverage of the plan is comprehensive.   Coverage of the auto plan should include liability, medical coverage, collision cover, and comprehensive cover.
Philippines have a number of companies that will help you in every need you have when it comes to auto insurance.   So what is the best car insurance company in the Philippines?
Standard Insurance Co.,Inc. – It is one of the top non life insurance companies.  They have the most extensive and advanced coverage.  They have been serving the people for 51 years. They have been proven and tested by the people who tried their services.
It is essential to research more on the available companies and compare them one by one to experience the goodness of it.   Remember, you should be careful and don't be impulsive about it since your future lies in it.
You might also like