Top 10 Call Center Companies in the Philippines
posted by: Gretchen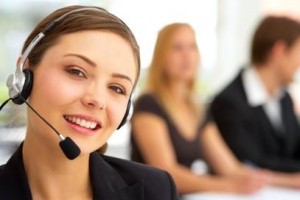 Call Center technology in the Philippines has begun as provider of response through email. Moreover, it also provided managing services for various types of customer needs and relations like travel services, education, technical support, financial services, and online business support. Nowadays, the call center industry has become so popular in the country and has created jobs for many Filipinos. There are a lot of job openings for call center agents-both inbound and outbound in Metro Manila and in some other parts of the country. Many people are into it because of the better compensation compared to other jobs in the country. This is the reason why a number of Filipinos seek a call centre job as for them it is a great source of income despite its graveyard shift. Applicants try to improve their accent by taking accent lessons in training centers. Applicants also need to pass an impressive resume and prepare for possible interview questions during the interview in order to get the job. Let's get to know the best call center companies in the Philippines.
Below is the List of the Best 10 Call Center Companies in the Country
eTelecare: eTelecare Global Solutions has 15 contact centers worldwide and there are more on the way. The company manages programs through contact centers in the Ohilippines, the United States, South Africa, and Nicaragua. It is a provider of customer care, technical support, sales, and back office services through email and chat.
Software Ventures International (SVI): It is one of the premier global companies in Information Technology consulting and Business Solutions Development. It is dedicated to developing the best solutions for company needs. It is a globally recognized, experienced, dependable, and reliable company.
People Support: This company located in Makati City offers lifecycle management and back-off services for clients. It caters to over 30 Fortune 500 companies and other organizations worldwide in the Banking and Financial Services, Healthcare, Travel industries, and Insurance.
INFONXX: It is the largest independent provider of directory assistance and enhanced information services in the world. Its Excell Services business unit has been ranked first among third-party directory assistance companies in The Paisley Group's Spring 2007 National Directory Assistance Performance Index.
Convergys: It is a company that provides solutions
Teleperformance: With its highly skilled people and superior operational excellence, the company offers higher results. It has 263 contact centers in 50 countries.
ICT: It sets the standard for excellent customer service. It delivers service that's always on time and relevant.
West Services: Its excellent services and solutions come together in ways that make every single cent worth spending.
Epixtar: It offers BPO, contact center services, and internet service provider services in the US and the Philippines. Its services include televerification, telemarketing, and customer support services.
Teletech: Its services have helped companies scale their business and increase profits.
Telus: is also among the best call center companies in the country.
If you are seeking for a BPO job and you want a good working environment, try sending your applications to any of the companies mentioned above.
You might also like