Teeth Whitening in the Philippines
posted by: Gretchen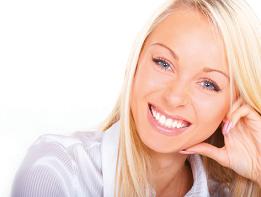 Having a good set of teeth is such an asset for men and women.  It gives you an extra confidence to display a killer smile.  A bright sparkling smile makes a difference for everyone. Most women love guys who have a perfect set of teeth. I believe that men feel the same way.  So it's really important to maintain a good set of teeth.
Some people really feel the pressure to have white teeth most especially for those who are into businesses in which they really have to show confidence. They need their appearance to be stunning.  Some try products such as Idol White.  But the best thing to do is consulting their dentist for safe and effective remedies.  Some options that they have include whitening/ bleaching, zoom whitening, dental veneers, and wearing  braces.
Teeth whitening in Philippines
If you are in the Philippines and you feel that your teeth need some treatment like whitening or bleaching then keep on reading.  This article aims to help you find the right place to whiten/ bleach your teeth.  You will also get an idea about teeth whitening cost in the Philippines.
Gan Advanced Osseointegration Center (GAOC) in Manila, Philippines is a world-class dental center in the Philippines. They offer services such as dental implants, tooth bonding, whitening, and many more. For whitening this center uses plasma arc blue light technology which activates a specially formulated gel to whiten teeth.
You can also visit other clinics in Manila like Beverly Hills 6750, M.L. Santos Dental Cosmetics & TMJ Center, Tooth & Go dental Clinic.  Teeth whitening cost depends on the clinic but approximately it will cost you Php25, 000.
Before you will need to undergo such treatments, the best thing that you can do is to take good care of your teeth.
You might also like