Top 10 Call Center Job Interview Questions and Answers
posted by: Gretchen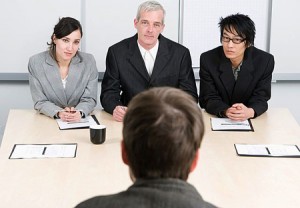 A call center job has been so in demand and popular in the past few years. A lot of people desire to work for a call center company because of the higher compensation plus perks of employees. They would do almost everything just to get a position or career (inbound or outbound) in one of the best companies in the call centre industry.  Some would even enrol in a training center to neutralize their accent or to prepare themselves with the necessary skills that the job requires. They won't even care about working on a graveyard shift. A part of the hiring process is undergoing a job interview. This is the hardest part actually. It would make anyone feel nervous and there lies the problem. But if you are confident enough, you will feel more comfortable and will increase your confidence in answering the questions. Have a look at the following….
List of Top 10 Call Center Job Interview Questions and Answers
1.       Tell something about yourself.
It is actually a huge mistake to say your name and other details because obviously these are included in your resume/CV that the interviewer is holding. It is better to tell something about your interests and how you can relate them to your future call center career.
2.       What do classmates/ colleagues tell about you?
You should be careful in answering this question because you might just spoil your chance to get the job. Avoid stating negative traits about yourself. Your answer should help you build up your character. Put emphasis on your positive traits with a sense of honesty.
3.       What is your philosophy towards work?
The thing is that many applicants answer using the very familiar and common phrases or the so-called cliché. You can give an answer which you can actually expand.
4.       Why do you want to work in this organization?
Before you even send your application, you need to know something about the company you wish to work for. When they ask you the question, answer them using the information that you have gathered. The internet has what you need.
5.       Why should we hire you?
Give a clear answer. The common mistake is that applicants give vague answers like "I can be an asset in this organization." Why don't you give concrete and specific ways on how you can be an asset? You can also include your trainings and certificates that you have received.
6.       What is your greatest strength?
Instead of just enumerating your strengths you need to relate them to your future call center job. Expand your answer by explaining how your strengths could help the organization in achieving its goals and objectives.
7.       Tell me about your dream job.
You need to be realistic with your answers although the question actually asks you to talk about your "dream" job. Bear in mind that you are there as an applicant and it is not a casual conversation.
Explain how you would be an asset in this organization.
Do not be overconfident or arrogant in answering. Be honest about the things that you can actually do.
9.       Tell me about a suggestion that you have made.
Reveal your attitude toward working in a team. You should not tell about you making your won decision. This is just to test your ability to work with others.
10.   Do you have any questions?
Show your interest to the company by asking questions about it. Do not just say, "None, thank you."
There you go! I hope that this is the solution you have been looking for. Good luck!
You might also like