How to Use Globe GCASH
posted by: Gretchen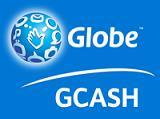 Globe Telecom has made money remittance even easier and more convenient for their users.  With GCASH you won't need the use of ATM cards from banks like BPI, Metrobank, BDO, or any other banks in the Philippines. You simple need your mobile phone and Gcash load of course.
What is Gcash?
As described by Globe, Gcash is a micro payment service that transforms a mobile phone into a virtual wallet for fast, secure, and convenient money transfers at the speed of sending a text message. This service costs like the cost of a single text message.  It works in partnership with utility companies, government agencies, insurance companies, cooperatives, universities, remittance companies, and commercial establishments.  These partners agreed to accept Gcash as a means of payment.  You can access this service thru your mobile phone or internet.
Different Types of GCASH
GCASH Mobile:  Using your Globe or TM mobile phone, you can send and receive money, pay bills, buy load, and other money related transactions in a faster and secure way.
GCASH Click:  It integrates online payment thru SMS with a pick-up and delivery service. You can use it for online shopping.
GCASH Online:  It is a web-based facility for users who want to send money and check balances while online.
GCASH Remit:  It offers pick-up service that is supported by cash-handling network.
The GCASH ATM card will be delivered to your door within a week after your online application.  Be careful and precise with you registration of your information.  If you want to know more information about this service, you can call the hotline of Globe Telecom to speak with a customer service representative.
You might also like
How to Load Globe Tattoo
Globe Broadband Tattoo, formerly known as Globe Visibility, is Globe telecom's offering to the masses...