How to Rotate Photos In Facebook
posted by: Feby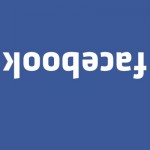 Isn't it disgusting to look at those pictures in sideways?   Aside from the feeling of disgust, you can also experience stiff neck from that.   You could actually hurt your neck if you have to see photos in bulk.   I think that's the common problem when we upload photos in our facebook account.    So, it's better to study and learn how to rotate photos in facebook before you could break your leg in seeing those photos.
Let's start now.   The steps are really easy and you could do this with close eyes.   No unnecessary computer set up.  Here's how to rotate photos in facebook:
First, you should log in to your facebook account.
Secondly, when you have already opened your account, click on the profile button that can be found at the upper right of your wall.  Once you're there, click "Photos" on the right side of your profile picture.
After you clicked on "photos" tab, you will be directed to your photo gallery or photo albums.  Click on the image that you want to rotate then you can see on the lower right side the icon that you need to click.  You can see it just above the word "share". You can see an arrow pointing to the right and an arrow pointing to the left.
Once you have found that icon with an arrow, just continue to click it until you are able to find the desired position of the photo and then you're done.
To fix more pictures, go back to your photo gallery or photo albums then repeat the steps.   For more complex editing, you may also try picasa as image organizer, image viewer, editing photos and integrated photo-sharing website.
I hope this article helped you in some way.
You might also like