How to Arrange Albums on Facebook
posted by: Rio Dianne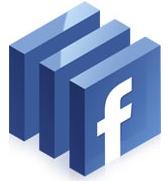 You may see it as nothing but a means to communicate with your loved ones, but Facebook is really much more than that.  You can do more by posting how you feel as of the moment or maybe what you think about a recent issue.  Moreover, you can also share your photographs with your friends on this popular social networking site. It starts with uploading your photos, but what if you notice that the images are not in the order as how you want them to be?  If you want to know how to arrange albums on Facebook, then you've come to the right article as this is what we'll try to help you with.  So bear with us, okay?
How to Arrange Albums on Facebook
Log in to your account.
Click the "Photos" tab to go to your  photo albums.
Click the album that you want to rearrange.
Click on the "Edit Info" on the lower right corner of the page.
Hit on the "Organize" tab on the left of the "Edit Info" tab.
Click and drag the specific photo in that gallery and sort where you want to put them.
Finally, click "Save changes".
You may also opt for arranging the album covers by going to "Edit Photos" on the left of the "Organize" tab and choose the album cover that you want to use.  That is how easy it is on how to arrange albums on Facebook.  We hope that we have answered your query.  Don't forget to tag your friends and share the good pictures, okay?
You might also like