How to Upload Photos in Facebook
posted by: Dennis Aguilar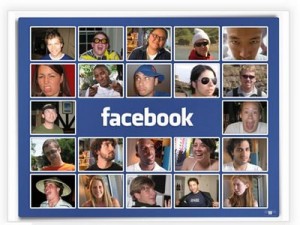 Facebook is apparently the most well-liked social networking site nowadays that people of all ages are involved with it. With Facebook, you can connect to your friends anytime and update them with what's happening in your everyday life. That is why if you have a Facebook account; start using it to your advantage. Start uploading photos onto your Facebook and share them with your friends.
Okay, so you have a digital camera, a card reader, and the likes but the problem is that you don't know how to upload your pictures on Facebook. Well, you don't need to worry anymore because we're going to give you a step by step instruction on how to upload photos in Facebook.
Go to https://www.facebook.com. On your Facebook account, select the "Photos" link on the left side of the page.
Click "Upload Photos" and fill in the necessary details such as the album name, location, description, and privacy settings for your photo album and then select "Create Album."
Explore the site. At some point, you may have to download the photo uploader so that you will be able to look through the pictures on your PC and choose the pictures that you would like to upload by clicking on the check box on the picture and choosing "Upload."
If you don't want to download the photo uploader, you can "Try the Simple Uploader" mentioned at the bottom of the screen. The simple uploader can only allow you to add photos by fives, which obviously is a hassle unlike the previous step wherein you can download multiple photos all at once. Remember to agree to the Terms of Use before clicking the "Upload Photos."
After you have uploaded the photos, you can try to add captions on the pictures, tag your friends, and rotate it to whatever position you want your pictures to be. However, if you have a Mac, you can automatically do it with iPhoto as long as you have met the installation requirements. You can upload 200 photos per album in your Facebook account.
So, "How to upload photos in Facebook ?", We hope that we've answered this question and that these instructions have helped you maximize your Facebook account to its potential.
You might also like
When Did Facebook Start
One of the most popular social networking sites is Facebook.  It has more than 200 million active users...