How to Make Rose Perfume at Home – Homemade Perfume Recipe
posted by: Gretchen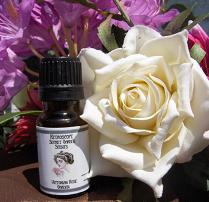 Bring out your creativity and make your own scent with your favorite flower petals.  It's going to be fun and exciting and at the same time it's going to give you a sense of fulfillment.
Let's talk about the procedures on how to make rose perfume.
How to Make Rose Perfume at Home
You will need the following:
Perfume container
Pot with a lid
2 cups of water
2 cups of rose petals
1 tbsp. of red food coloring
glycerin
Strainer
Glass bowl
Commercial rose oil or rose water
Once everything you need is set then you can start making your rose perfume. Follow the instructions below:
Pour 2 cups of water into the pan. Place a lid on the pan and let the water boil. Turn off the heat but let the pan stay on the stove.  Now pour 2 cups of rose petals and push them down into the hot water.  Put the lid back and leave the petals there until the water is cool.  This will extract the oil and fragrance from the flower petals.
Strain the cool water into a glass bowl.  After squeezing the liquid out of the petals, throw away the petals.  Now you can add a drop or two of red coloring to the mixture to give it a life.  You can also put in more commercially rose water or rose oil.  You can also pour drops of glycerin that will act as a fixative to keep its scent.
Put the it into the bottle or container that you prepared.  You can put some design to the bottle.   Store it in a cool and dark place.  Wait for at least 12 hours before using this homemade perfume.
Making rose perfume at home is pretty easy.  You can even create your own recipes too.  Just let your ingenuity work for you. Enjoy the scent of your creation!
You might also like