Best Perfume for Teenage Girls
posted by: Gretchen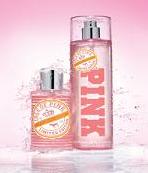 When you look for a perfume, you often give consideration to its price, bottle, and of course the scent.  You also have to consider where you're going to use it.  There are fragrances designed for office, everyday use, and for a certain season like summer.
We are going to talk about the best scents suited for teenage girls.  Girls read on for ideas.
Top Perfumes for Teen Girls
Pink by Victoria's Secret:  This is one of my favorite scents.  I am sure you'll also love it.  It is fun and sophisticated with the mixture of neroli flower, peony, artemesia, freesia, mandarin, bergamot, juniper berry, violet leaves, and muguet.  The scent lasts long unlike eau de toilette.  Lovers will fall in love with this!
Magnetism by Escada:  It has a unique, vibrant, and modern scent.
Midnight Fantasy by Britney Spears:  It is the latest fragrance from Britney Spears.  It is sexy and tempting.
With Love by Hilary Duff:  It is great for everyday use because it is very light and simple.  Every teen will fall in love with this cheap perfume.  This is also best for college girls.
Pacific Paradise by Escada:  It is a sweet fragrance that can turn heads when you wear it.  It is a casual perfume so you can use it everyday.  This can be your best cologne.
Sunset Heat by Escada: It is ideal for summer and it has the scent that can boost up your mood.
Princess by Vera Wang: It is designed for girls who are adventurous and playful.  You can wear it everyday.
Love Spell by Victoria's Secret Garden: It is really amazing and of the greatest and most popular creations of Victoria's Secret Garden.
These perfume brands will surely fulfill ever teenager's dream to own a scent that is really worth it.  For teenage men out there, check for the aftershave products that have moisturizer.
You might also like