Best Perfume for Allergy Sufferers
posted by: Feby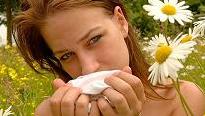 As part of any healthy grooming, a person should be clean and smell good. It is also a part of everyday life of someone to be wearing any scent or fragrances according to his taste and personality. However, not all of us can wear fragrances especially if you are an allergy sufferer.   There are some people who are allergic to any allergens in perfume or scents.   Whether that scent is the greatest, cheapest, or even the most popular cologne in the world, if you have the allergies, then they are not worth wearing.   However, that's not the end of it.  I have good news for you, wearing perfume is not a problem anymore if you an allergy sufferer.   I'm going to give you some top tips on how to buy the best perfume for allergy sufferers and the top fragrances for them.
Tips in Buying Perfume For Allergy Sufferers
Identify in which ingredients you are allergic to.  Through this you can avoid those fragrances with those ingredients when purchasing one.
Before you purchase a fragrance, test the product on your skin first and observe any reactions from your skin.
Try lighter scents like scented water. Such as floral water or eau de toilette.
Sometimes it's not about the skin allergy but the smell of the perfume might be overwhelming for you and so it could result to dizziness, headache or nausea.  So try to buy scent with the mildest smell.
Best Perfumes For Allergy Sufferers in the Market
Laila Eau de Parfum.  It is one of the best perfumes with the mildest scent and ingredients and that are safe for allergic people.  It is the top sellers among Hollywood celebrities with perfume allergy.
Eva by Eva Longoria Parker.  This is specially formulated by the celebrity because she too is an allergy sufferer.  It gives you a smell of freshness and cleanliness.
So, kiss your worries goodbye and just try these tips and you are on your way to smelling great.
You might also like
Best Perfumes for Winter
If I would choose among the four seasons in this world,  I would choose winter.  Why?   I just love...

Best Perfumes for Car
In order to enjoy your travel on the road, your car needs to smell good. Nobody would like to get in...