How to Make All Natural Perfume – Homemade Perfume Recipe
posted by: Feby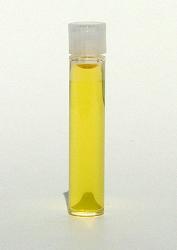 Being beautiful isn't about physical appearance but it has also something to do with your smell.   Beauty is useless if you smell like a trash.   It should also be accompanied with the sweetest smell of fragrance and also cleanliness. You can try from different variations of perfumes and colognes that are out in the market to make you smell good.  But most often these perfumes may cost you a lot and may leave your pockets or wallets empty.   But don't worry, I'm going to teach you how to make all natural perfume easily.   These are homemade perfumes that won't cost you any penny or you could have it for free.
How to Make All Natural Perfume ?
In making all natural perfume you need these three basic ingredients: essential oils, alcohol (vodka) and distilled water.
Instructions:
Choose essential oil that you want, you can buy it or make home fragrance oils by collecting the desired herbs and scented flowers and bring them to boil.  Cook them until you can see the natural oil coming out from the flowers and herbs.  Other way to make fragrance oil is to put a cup of petals or herbs in a plastic and bruise them with a mortar. During this, you can see some nectar or liquid coming out, that's the time you have to blend them with oil and place it in a jar and soak it for 48 hours.  Then you can have your own essential or fragrance oil.
Set aside the mixture.
After doing this, create a mixture from fragrance oil, alcohol and distilled water.
Place the mixture in a bottle with tight cap.  Let it stay for 48 hours to one month.  The longer you soak it, the stronger the fragrant or scent will be. You can add more distilled water to lessen the smell.
Remember to use your creativity and intellect in experimenting so you can come up with a very good smell.   You can write the measures in a notebook when trying to make some recipes for further improvement.   You can try and try until you succeed.
You might also like