Best Perfume for Women 2010
posted by: Feby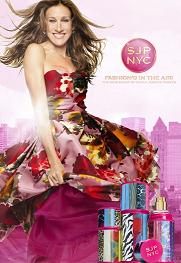 Women are not only concern about their physical appearance.   They are not only concern about their hair, their skin, and their over all appearance but they are also concern about their smell.   Beauty is useless if you smell like a crap.   Smelling good is another key to look beautiful for the opposite sex.
Women are really born vain, that's why the variation of fragrance is really a vast.  Women have the freedom to choose what kind of scents they want to wear.   If they want a light scented fragrance they would choose alcohol based perfume,   but they want more seductive fragrance they would choose oil based perfume.  Women try different perfumes in every mood they have.  And women are in search of the best perfume for a certain year.  So what's the best perfume for women in 2010 ? The list could go on about the best perfumes but one should stand out as the best selling, as top fragrance, as the most popular and the best smelling perfumes.
Here is the List of the Best Perfume in 2010 :
SJP NYC by Sarah Parker for women. It is the best selling perfume among the celebrities in Hollywood. This is so perfect for women who want to smell sexy. It comes in a gorgeously bottle so you can bring them everywhere with confidence. The brand may look so expensive but believe it's not. It's so affordable and every lass can have it.
Chanel No. 5 Eau Premiere. It is the top fragrance for evening. It's elegant and infused with jasmine and rose.
Obsession by Calvin Klein. It is considered as the most popular scent in the United States and other countries. The smell of the "obsession" could last for more than 24 hours. The smell is really sensual and sexy.
Oriens by Van Cleef and Arpels. It is the best smelling. It smells sweet and best for gifts.
Flora by Gucci. It is one of the best  that really suit your mood.
Beyonce Heat. The smell is between floral and woody.
These perfumes come from different brands, they may smell different but they have one thing in common and that is to make you smell irresistible.
You might also like