How to Pasaload in Globe
posted by: Rio Dianne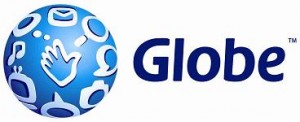 Nowadays, mobile subscribers in the Philippines are familiar with sharing load. This is particularly done when one person runs out of prepaid credits and is therefore unable to send a text message. If Smart has its Pasaload, for Globe prepaid subscribers, the act is known as Share-A-Load. Globe's pasaload is available globe to globe, and globe to TM subscribers. Now, you may be wondering how to pasaload in globe. Learn more about the procedure by reading the rest of the article below.
Globe Share-A-Load Instructions
To start your transaction, key in the load amount that you wish to share (e.g. 15)
Send the message to "2" plus your loved one's Globe/TM 10-digit mobile number (e.g. 2917xxxxxxx)
You will then receive a confirmation message that you've successfully shared a load. Same goes to your loved one, prompting him that he has been loaded with the specific amount.
The load amount is transferred and you'll be deducted P1 as transaction fee.
Available Load Denominations
Amounts             Load Expiry
P1-10                     3 days
P11-19                  15 days
P20-29                  15 days
P30-39                  15 days
P40-49                  15 days
P50                         15 days
P51-59                  30 days
P60-69                  30 days
P70-79                  30 days
P80-89                  30 days
P90-99                  30 days
P100                      30 days
P101-119              45 days
P120-150              45 days
P300                      75 days
P500                      120 days
Unfortunately, only Globe Postpaid subscribers can send the P300-P500 denominations. Finally, if you, yourself, would like to request for a load from a Globe subscriber, do so by:
Go to Globe Svcs+ on your mobile phone->Prepaid Svcs->CallTxt Svcs->Ask-A-Load-> key in the amount you wish to ask ->search Pbk to enter your loved one;s number.
With such services like this, you will never have any excuse of not responding to your friends or family. Therefore, follow the procedures mentioned above on how to pasaload in globe.
You might also like
How to Pasaload in Smart
The Smart Network in the Philippines makes it easier for its subscribers to communicate with their loved...

How to Load Globe Tattoo
Globe Broadband Tattoo, formerly known as Globe Visibility, is Globe telecom's offering to the masses...

How to Use Globe GCASH
Globe Telecom has made money remittance even easier and more convenient for their users.  With GCASH...