How to Pasaload in Sun Cellular
posted by: Rio Dianne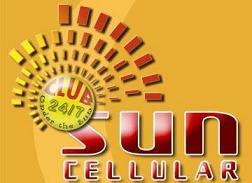 Globe has its Share-A-Load while Smart has its Pasaload. You might be wondering then whether what Sun Cellular has in store for their subscribers when it comes to passing prepaid credits to other users. The answer, of course, may be done through Give-A-Load.
We all know how common sharing load in the Philippines is which is why it isn't any wonder why all these telecom companies are offering such services to their subscribers. Are you a Sun user and you wish to send load credits to other Sun subscribers? Then learn more to find out the instructions on how to pasaload in Sun Cellular.
Sun Cellular's Give-A-Load Procedure
Sun subscribers can pass prepaid credits to fellow sun user for as low as Php 10 and a maximum limit of Php 50 per transaction. Postpaid subscribers may also avail this promo as long as it is within one's credit limit. To pasa load to a fellow sun user, just key in the following via text message:
Text the amount you wish to share, followed by a space, and the 11-digit mobile number. For instance, your text should look like this: 50 0923xxxxxxx. Finally send it to 2292.
Special loads in the form of unlimited text may also be passed on to another user.
Sun Cellular Denominations
Amounts             Expiry Date
P10-19                  1 day
P20-29                  2 days
P30-49                  3 days
P50                         7 days
Just like any other load sharing services, the company also deducts Php 1 as transaction charge alongside the amount sent. Other information may be known by texting HELP and sending it to 2292. But as far as how to pasaload in Sun, the abovementioned information will surely help.
You might also like
How to Pasaload in Globe
Nowadays, mobile subscribers in the Philippines are familiar with sharing load. This is particularly...

How to Pasaload in Smart
The Smart Network in the Philippines makes it easier for its subscribers to communicate with their loved...

How to Load Globe Tattoo
Globe Broadband Tattoo, formerly known as Globe Visibility, is Globe telecom's offering to the masses...