How to Pasaload in Smart
posted by: Rio Dianne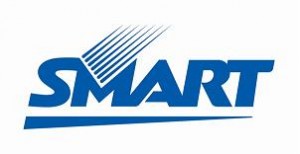 The Smart Network in the Philippines makes it easier for its subscribers to communicate with their loved ones via its Smart's Pasaload. For as low as P2, the sender can transfer the amount to a specific Smart/TNT/ Red Mobile subscriber. On the other hand, the sender will be charged the amount sent and P1 for the transaction fee. Got a Smart Buddy SIM? Then, here's how to pasaload in Smart. Make sure to follow the instruction below.
Smart Pasaload Procedure
This thing is really simple. Pass some smart load to any of your loved ones by keying in the mobile number of the specific user whom you wish to share your load to. It should be followed by a space then text in the amount and send to 808. Your text message should be like this: 0918xxxxxxx 2 and send to 808.
Smart Load Denominations
Amount               Expiration Day
P2                           3 days
P5                           3 days
P10                         3 days
P15                         15 days
P20                         15 days
P30                         15 days
P60                         30 days
P100                      30 days
P200                      60 days
You can also send or transfer load even when on roaming, but roaming charges are applied alongside the amount sent and the transaction fee. Also, take note that the P100 and P200 denominations may only be sent by postpaid users. On a final note, introduction of services like this is surely helpful toward continuous communication with our families and loved ones. Thus, follow the tips given above on how you can use Smart Pasaload.
You might also like
How to Pasaload in Globe
Nowadays, mobile subscribers in the Philippines are familiar with sharing load. This is particularly...