Best Gift for Woman who has Everything
posted by: Gretchen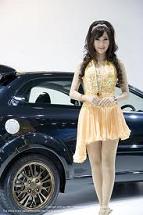 When we think of gifts or presents, we often consider material things.  Expensive and shining pieces of jewelry, cars, house and lot, clothes, gadgets are just some of the things that come into our mind.  But what if the person almost has everything?  Let's say your woman is rich and she can buy anything she likes because she has the means.  She is well-off.
Top Gift Ideas for Woman Who has Everything
Bear in mind that not all gifts are tangible and concrete.  You can give gifts that are not consumable.  Do not just focus your attention on expensive material things.
Think of gifts of love.  Most of the time, these are much better than the things you buy.  Rich women appreciate simple things or any other things that they don't usually see or experience.
If she is your girlfriend, give her your whole heart.  Be faithful to her and respect her in every way.  That would be your best gift to her.  You can also propose to her and give her the most wonderful wedding!
If she is into collecting things like angels, antique furniture, paintings, or any other collectibles, give her something to add to her collection.  She would appreciate it so much.
If the woman is into shopping, you can give her a gift certificate.  Women just can't resist shopping.  You should know that.
Take her to amusement parks for her to have fun.  You can also take a walk or ride a bike at the park.  She may appear to have everything, but she may be missing some little exciting things.
You can also treat her for a body massage or anything to give her relaxation.
There you go!  You can now choose any of the abovementioned gift ideas.
You might also like