Best Gifts for 2 Year Old Boy
posted by: Rowena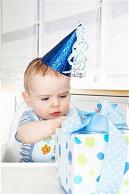 Finding a great gift for a two year old boy may seem difficult. You must be so careful in choosing especially on toys.  Kids are so fun of collecting Christmas gifts and birthday presents.  You may give them the simplest one and cheapest but this will be the best for them.  Seeing them jump for joy for the things they have received makes you feel happy too.
Kids are easy to please.  Try these few things which I consider the best gifts for a 2 year old boy.  The first thing that comes into their minds when you say presents are toys.  They love playing at this age.  But playing goes with learning, if you give toys, make sure that the kids will learn as they play. Something that is handy and that represents things around him.  Another thing that you can give to a two-year-old or even to a 3-year-old boy or 4-year-old boy is a story book or a toy that lets them learn sounds and the alphabets.  This is a very good gift for them, something that they will enjoy and learn from.
Another wonderful thing that can be given to the child is a portfolio album, where his pictures and the family pictures are placed.  This will be good for him.  He will be able to identify the members of the family, he will be familiar with the people around him. Hmm Art supplies?  Why not! Kids at this age love to draw and color.  It's one thing they enjoy the most.
Here are just a few reminders and some gift ideas that you can give to your son or to a 2 year old male.   The top secret?  Give it with love.  Enjoy your shopping! Happy gift hunting!
You might also like
Best Gift for 1 Year Old
The loveable baby of your friend is turning one next month!  Of course as a close friend, you are expected...