Best Gift for Boyfriend on Anniversary or His Birthday
posted by: Gretchen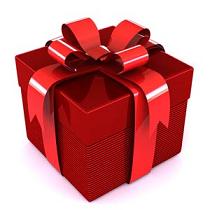 Receiving gifts from the one who loves you takes you to cloud nine. No matter how simple the gift is if it's full of love, you consider it so precious like a gem to be treasured forever.  But it's even more wonderful when you give presents to your boyfriend or girlfriend and you see that he/she feels so happy and thankful with what you gave.
Gifts as they say come in different forms.  Some are gifts of love; others are wrapped in beautiful packages.  But it's the love that comes with the gift that matters most. That's how to appreciate a gift.
Now, your anniversary is fast approaching. You want a tangible sign of love and care for your boyfriend. But you just can't decide what to buy for him. You've been spending hours for shopping but nothing seems to interest you. Now, that's my job, that is, to give you gift ideas for you to get the best anniversary gift for your dearest man.
Best Gift for Boyfriend on Anniversary
Sports Accessories: Although clothes are good gift ideas, these are now very common and it would be more romantic to think of something different. If your boyfriend is into sports, give him sports accessories that he will surely enjoy. If he likes basketball, you can also give hi tickets for his much awaited game and watch it together.
Electronic Gadgets: Although this idea is pretty expensive you will have a lot of choices. You can give him a cell phone, accessories that go with his current gadgets and a lot more. Guys are fascinated with gadgets.
Creative Gifts: While giving expensive gifts is sweet, it's even sweeter to give your husband or boyfriend something that you made yourself. Make a photo collage and put it in a stylish frame. You can also give him a music CD, a collection of the songs he enjoys the most.
Sweet Gifts: If you are a good cook, prepare his favorite food or bake a cake or cookies for him. Men appreciate this kind of effort. It's a great way of expressing your greeting.
The gift ideas above are also ideal for his birthday.  While they may be good, the greatest presents are still the ones from your heart.  You know your man so well.  You know the things that will complete his day.  If you think a party will make his birthday even happier, then plan a surprise party for him and invite his friends.  Boys love surprises, too!  He's going to love you more.
You might also like
Best Gift for Guys
When looking for gifts for special men in our lives we cling to buy a unique and simple present for we...