Best Presents for Boyfriend
posted by: Rowena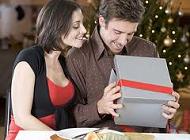 Have you been looking and been trying so hard to think of gift ideas you may give to your boyfriend or husband? There are a lot of great birthday, Anniversary, Christmas or Valentine present ideas out there that you may find it unique and best for one of the most important men in your lives.  Sometimes, or many times, this gives headache to a lot of women out there.  Well, don't let that happen to you.
Best Gifts for Boyfriend
Most guys do love sports, they are so passionate about that and so it is very perfect to give them a gift that best interests them.  Try giving them sports memorabilia.  Guys do love playing golf, why not give them golf shoes or towels. A lot also love basketball and baseball and even indoor games like tennis, give them personalized jersey or ball or even rackets.
If you are thinking to buy new clothes, be sure that that it would be in accordance with their own fashion styles because your choice of gift represents how well you know your boyfriend or maybe your future boyfriend, so it's very necessary to know his interests and preferences.
The greatest and top choice of many are presents that are homemade. Gifts that you alone made it.  A perfect gift for a person in love for the person you love. Try to give them your own painting, homemade cookies or cake or personally made scrapbook that reminds him of your good memories together.  Well, how do you find this?
Leaving a mark of happiness for the gift that you sent for someone so special in your life is a blessing to the person who receives it.  Always be reminded that whatever gift you give, it must be from your heart.  Be the girlfriend you are supposed to be!
You might also like
Best Gift for Monthsary
It has already become a trend for most people to celebrate a relationship month by month.  It's actually...