Genital Wart Removal Home Remedies
posted by: Rio Dianne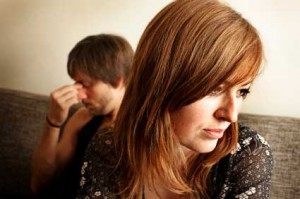 Genital warts or venereal warts are caused by the human papilloma virus (HPV) which occurs on the areas surrounding your genitals such as the vagina, penis, vulva, rectum, and scrotum.  Anal warts are also common as a result of these.  These appear like a cauliflower-shaped skin tag and are considered a sexually transmitted disease.  The condition is somewhat similar to herpes except for their causative agent.  More and more people are suffering from the condition for the reason of unsafe sexual practices.
Generally, the treatment depends on how severe the case has gotten which is why the mere occurrence of warts should be consulted to your doctor to provide the best medication treatment.  However, genital wart removal home remedies continue to be sought for since many shy away from talking it out with a doctor.  Anyhow, here are some of the common genital wart removal home remedies, but remember that they are not suggested to be substitute for treatment of the entire course.
Genital Wart Removal Natural Home Remedies
Taping, like how it is done in a normal wart, is among the most common home remedies to address the issue.  This is done by applying Vitamin E and crushed garlic on the site. Then it is covered using an adhesive tape. The tape should be left in the site for atleast a week and the wart should fall off in a week.  There are cases though when it doesn't tear off successfully in the first week which is why it should be done again using a new poultice.
The use of apple cider vinegar is also among the home treatment suggested by most sufferers.  However, this may cause an extreme burning sensation on the area of affectation. Instead, many suggest making a mixture out of two tablespoons each of castor oil and aloe vera juice.  Shake the mixture well and apply on the affected area. Tea tree oil can also be added on the mixture.
There is also a lot of genital wart cream widely available as an OTC treatment to cure a single genital wart or more.  Some of the products actually promise to be effective as they contain all natural ingredients.
Although there are some genital wart removal home remedies widely available, nothing beats proper advice from a medical professional to properly eliminate those warts.  Talk with your doctor about it now.  Here is our list of the home remedies you can use to treat genital warts.  Do you have something to share? Be sure to hit the comments section below.
You might also like