Best Cologne for Men 2010
posted by: Gretchen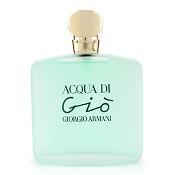 Do you want your man to smell fresh and good everytime you are together? What kind of man is he?  Is he outgoing?  Is he a man who is confined in an office the whole day?  Well, there are different scents and fragrances that you can choose from.  Surprise him by giving one of the best and top selling brands of cologne for men.
Popular Cologne for Men 2010
Acqua di Gio Cologne by Girogo Armani:  This is actually the best selling brand of cologne for men, including young men.  It can be applied or sprayed to the body anytime, anywhere.  Men from different walks of life have shown interest in this fragrance.  The prices of this cologne range from $35-$100 per bottle.  Many reviews of this scent show admiration.
Lacoste Red:  This has been one of the best brands of cologne for men of all time.  It has a very light, sweet fragrance.  It is great for business meetings, company parties, or for any casual gatherings.  The scent allows you to be pleasant and the scent can be noticed by anyone.  However, this is not a good scent for a night out if you want to smell sexy.
Bvalgari Aqva Pour Homme:  This creation is very appealing to young men.  It has an aromatic aquatic freshness which is very masculine. This cologne has an aquatic character but it doesn't smell like ocean water.
Chi Man by Farouk:  It is an interesting modern fragrance for guys.  It begins with a blast of soapy-dry notes and a slight syrupy note that dissipates fast.
Cool Water by Davidoff:  Being one of the best cologne for males, it has also reached iconic status in its appeal to women.
Aren't they good gift ideas? Now pick your choice.  If you are into online shopping, you can visit the website of macy's and place your order.
You might also like
Best Perfumes for Men 2010
When we decide to buy some things, there are times when we can't decide which to purchase. It's especially...

Best Perfumes for Car
In order to enjoy your travel on the road, your car needs to smell good. Nobody would like to get in...