Best Perfumes for Older Women
posted by: Gretchen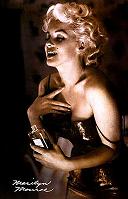 Women are vain in nature.  They love to wear cosmetics and perfumes.  This is because they want to look beautiful and they want to smell sexy.  With regard to perfumes, there are many brands out there but of course not all of them are good to your sense of smell.
What are the greatest and the best perfumes for older women ?
The Following names Belong to the List of Top Perfumes for Older Women .
Chanel No. 5:  This scent is an easy and lovely. It is ladylike and you can spray it anytime, anywhere.  This is actually the best-selling perfume of all time.  Nicole Kidman has it.
Prada by Prada:  It has a classic and deep scent which is loved by female whose ages range from 30-80.  It is one of the sexiest perfumes.
Brit by Burberry:  The smell is fresh and light-sweet plus it lasts long.  It is best to wear it during the day.
Youth-Dew by Estee Lauder:  Estee Lauder is one of the most popular brands in perfumes.  It has oriental lingering fragrance which is very sexy and subtle.  It is great for evening use.
Beautiful by Estee Lauder:  Mature women just love this perfume.  It is best froe casual use and you can pick your choice from its versions like Beautiful Love, Beautiful Sheer, Beautiful Precious Drops, and Beautiful Spring Veil.
Spirit VIP for Women by Antonio Banderas:  Antonio Banderas perfume and cologne has made this especially for female.  It reflects attitude and style plus a dose of passion.
Aromatic Elixir by Clinique:  This is also preferred by older female.  It has a blend of fresh and woodsy with oakmoss, chamomile, white jasmine, and patchouli.
There are no specific fragrances for elderly.  You can have any scent no matter how old you are for as long as you enjoy it.
You might also like
Best Estee Lauder Perfumes
The perfume and beauty products industry has many assets. There are names that make the industry stable...

Best Perfumes for Winter
If I would choose among the four seasons in this world,  I would choose winter.  Why?   I just love...