Hang Mioku Before and After Plastic Surgery
posted by: Rio Dianne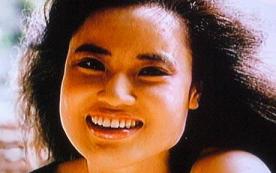 Who would have thought that Hang Mioku's addiction to plastic surgery would make her a celebrity and be in line with celebrities who have become relatively famous because of the awful plastic surgery that they've done.  However, in Hang Mioku's case, it wasn't a cosmetic surgery done by a plastic surgeon which has gone bad. Instead, it was her own doing as to why she belongs to the list of the worst plastic surgery ever.  Read her story and biography and we'll later feast our eyes with pictures of Hang Mioku before and after plastic surgery.
Hang Mioku, a Korean woman, had undergone surgical operation when she was 28 years old.  She even moved to Japan to have a series of face-jobs.  She's become quite obsessed with operation that she opted for one operation after another leaving her face disfigured.  Despite the bad changes that were happening to her face, she'd still think she was beautiful.  Still, she insisted to have yet another operation.  However, surgeons refused to carry out another surgical procedure to her and even suggested that she might have a psychological disorder.  She then went back to Korea and her parents barely recognized her.
After being rejected by a couple of plastic surgeons, finally she found a doctor who was not only willing to inject silicone on her, but also give her face-injection kit which she could do by herself.  Eventually, she ran out of silicone to inject on her face until she's decided to use cooking oil as an alternative.  Yes, she injected cooking oil on her face.  Like dang! Can you imagine that?
Her case was featured on Korean TV, and viewers gave her donations so she could undergo correction for the mistakes she has done.  Surgeons were able to removed more than 200 grams of cooking oil from her face and neck.  Now, you can see her face has become smaller, however you can't deny that it will be leaving her disfigured for as long she lives.
Below are some of the photos of Hang Mioku's Face before and after, in interview, and after she had her surgeons attempted to reconstruct her face.
You might also like
Worst Surgical Mistakes
Just the mere thought of undergoing surgery can be downright scary, what more if surgical errors are...