Cute Nicknames for your Girlfriend
posted by: Gretchen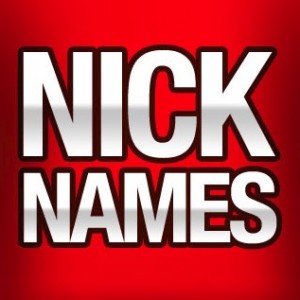 If you want to add a touch of creativity and romance in your relationship, think of a cute nickname for your girlfriend / wife. Calling her with a nice and sweet nickname during your private times will make your moments even more memorable. It will even make your girl even happier. There are actually a lot of nicknames to choose from. You can also make your own. You just need to challenge your creativity. Nicknames given to girlfriends/ boyfriends are actually related to the personality that they have. Of course, it won't be believable and realistic if you give names that aren't associated to the kind of personality that the person has. If you want to get some ideas about the possible nicknames that you could call your girlfriend,
Check the Following List of Cute Nicknames for your Girlfriend
My life: This nickname has always been loved by many women. Hearing that your boyfriend is calling you his life/ world is actually flattering. It makes you feel that you are truly loved and valued by your partner.
Sexy: Show your adoration and appreciation of her wonderful body by calling her sexy or even sexy babe. This will boost her confidence and would make her feel even more attractive.
Dearest: Make her feel that she is the dearest and most important person in your life.
Angel: Another common nickname for women is angel. This is to let her know that you are very lucky to have her in your life. She is a gift from above like a real angel.
Baby: Call her baby and let her feel your overflowing care and attention for her.
Sweetie Pie: It's such a sweet nickname for a girlfriend. Try calling her this way and you will surely see a smile painted on her face. Some guys/ men call a woman this way as early as the dating stage.
What are you waiting for? Pick one now or create a better nickname for your girlfriend and start spicing up your relationship. Make sure that you will not embarrass your girlfriend with the name that you would choose to call her. Choose the name that would suit her best.
You might also like
How to Approach a Cute Guy
You were walking at the mall and you ran into a guy who was totally cute. He was completely adorable....