Best Time to Travel to Singapore
posted by: Rowena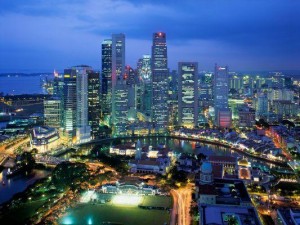 Explore and discover. Allow yourself to learn while having fun. Tourists all from all over the world visit Singapore for they find the place really attractive. Known to have their excellent facilities, impressive and rich cultural background and state of the art tourist destinations. The place has a lot to offer starting with their spectacular Singapore weather, best places and a lot more attractions. You can enjoy the sun and the rain together with the best food and interesting tours. Experience excellent shopping and friendly service while you are on your trip.
You can travel anytime of the year in Singapore. They have a busy calendar in terms of festivities and holidays. Hari Raya Puasa, Lunar New Year and, Food Festival, World invitational Dragon Boat Races and Thaipusam are just some of the colorful festivals and events in Singapore. Their climate is warm and humid with a temperature between average maximum of 31°C and minimum of 23°C. It makes me excited to visit the place and I wish I could, soon. For those who follow a strict budget and would like to save, reserve tickets either side of Easter and in the early autumn. May/ June, September/ October would be the best time to visit Singapore. You can avail the Singapore Airlines flights during these months so you can save more. It is expected and I guess you would agree that it would be more beneficial if you travel during the cheapest time to fly in Singapore. It won't take so much of your time. The travel time from the Philippines to Singapore is three hours and 25- 40 minutes by a nonstop flight. Your travel will be worth the wait.
Looking for the best time to travel to Singapore? Check the following official public holidays for you to find out. (Subject to change)
1. New Year's Day (Jan 1)
2. Chinese New Year or Lunar New Year (Feb 14-15, 2010)
3. Good Friday (Apr 2, 2010),
4. Labour Day (May 1),
5. Vesak Day (May 9, 2009; May 21, 2010),
6. National Day (Aug 9),
7. Hari Raya Puasa (Eid al-Fitr; Sept 20, 2009; Sept 8, 2010),
8. Deepavali (Nov 15, 2009; Nov 5, 2010),
8. Hari Raya Haji (Eid al-Adha; Nov 27, 2009; Nov 14, 2010),
9. Christmas Day (Dec 25).
Given these holidays, you would find it yourselves when is the best time of the year to travel in Singapore. Enjoy the spectacular scenes and the breath taking tourists attractions.
You might also like