Best Time to Travel to Ireland
posted by: Rowena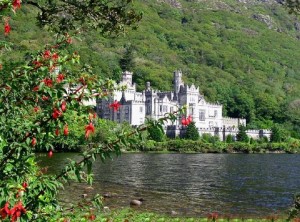 Do you love traveling? Have you been to different places and was amazed by the tourists spots, the wonders of the world you've seen? Have you been planning for another vacation and you would like to have a trip or cruise in Ireland? Well, if your answer isyes then you would love to read this.
When is the best time of the year to visit Ireland and Scotland? You would ask yourself this. Yes, it's really important to know when the perfect time for the travel is. You would love to hear about the best time to go to the Emerald Isle. Ireland is known for this poetic name because of its green countryside. Different factors should be considered aside from climate, issues on budget, settlement and crowd. If you look for the best weather then you should have your trip during these months; June, July and August. It would be the hardiest months for outdoor activities for rain is constant in Ireland from mid- November to February.
For those who probably would like to save much on their budget, it is advised that you travel during the shoulder seasons, April and May, September and October for you to can get cheaper fares. I guess this is the best time to fly or the best time to see the place. Stunning spots in Ireland are very crowded and noisy during the months of July and August for traditional holidays and important events are celebrated during these months but it all depends on your interests too. You would love to see the most glaring spots in Ireland and enjoy a rewarding trip from the most appreciated tourist attractions.
You may have the choice of taking a tour guide or travel independently for you to have the best way to get around Ireland. You can have the option of giving the work of planning from the expert or you can discover the highlights of the place just by yourselves. When is the best time to travel to Ireland? Well it's still your choice, it's still up to you to decide.
You might also like
How to Travel when Pregnant
Pregnancy should not prevent women from traveling or having a grand vacation abroad or in any other places...