Best Places to Visit with Kids
posted by: Feby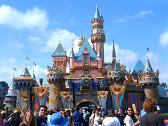 Vacation is one of the most looked forward days of any kids' life.  Vacation is like day off for children.   It is usually the time where they can travel and go to fun places and forget about school.   Family vacations can once again ignite the bondage within the family member especially if everyone is so busy with everything.   Vacation with kids could be a lot of fun and exhausting especially if you don't have any idea where to bring your boys or girls and if you have your toddlers with you.   Children would want to see and experience different things from what they are experiencing already back home.   So if you are parents trying to look for the best places to visit with kids then you are on the right track.   This article will definitely help you in finding the best vacation spots for kids in your area.
Here are Some of the Best Places to Visit with Kids :
Chicago.  Your children will definitely enjoy and learn something at the same time in this place by visiting some museums, farms, zoos and amusement parks located in there.   If your children are already pre teens then they will surely enjoy shopping along Michigan Avenue. Children will also enjoy their Shedd Aquarium in the area.
California. Children will enjoy at the Redwood National Park, Sea world, Lego Land and Zoo in San Diego, and also don't forget the themed park Disneyland in the area.
Texas.  This place has so many things to offer for kids such as museums, zoos, themed parks, great aquariums, and some historical places.
Florida.  Just like other states, this place has so many things to offer also such as Daytona Racing, Fishing in the largest lake- Lake Okeechobee, Swimming in great beaches, and visiting some museums.
The list could go on about the vacation spots with kids.   I just chose these places because of my personal experiences.   I hope this article is helpful.
You might also like