Best Places to Travel in November
posted by: Gretchen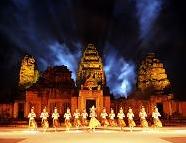 Before winter comes, you have to enjoy the last days of autumn.  You can stay at home and do some things to make most of autumn and you can also have fun in other places.  Where do you plan to go?  Are you clueless?  What are the best places to travel in November ?
Here is a list of the cool and famous places where you can have your vacation and fun in the month of November.
Mexico
If you want to witness the celebration of the Day of the Dead or Dia de los Muertos by Mexicans visit Mexico.  This is s holiday that focuses on gatherings of family and friends to pray for the deceased loved ones.  This is not a sad holiday although it's about remembering the dead.  It's about merry-making and you'll see tons of flowers and a lot of food items.
Chitwan National Park, Nepal
Experience the fun of watching the Elephant Polo Championship right in this part of Nepal.  Can you imagine yourself playing polo on elephant?
Umbria, Italy
Do you want to help the Umbrian farmers harvest olive?  Afterwards, you will experience Italian cooking.
England
November 5th in England is time for Guy Fawkes Night or Bonfire Night.  It is centered on the use of fireworks and the lighting of bonfires.  England has been one of the romantic places in the world.
Phimai Thailand
Thailand has one of the most beautiful festivals in the world.  It is called the Phimai Festival and it is actually a celebration of the cultural history of Phimai.
Buffalo, New York
The world's largest disco is held in Buffalo every Saturday after Thanksgiving. You'll see here big celebrities.  New York, even without festival has been one of the favorite tourist destinations.
If you are looking for a place with hot weather, you can try the Philippines in Nov.  The beaches are not very crowded so you can enjoy them the most. Flights to the Philippines are affordable.  If you want to experience kayak, you can go to Boulder City in Nevada.  These are the fun places where you can go in November.  If you prefer to travel alone you will still enjoy the festivities in these places.
You might also like