Best Places for New Year's Eve
posted by: Gretchen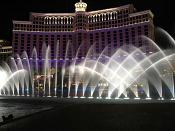 New Year's Eve is a very special night for everyone all over the world, regardless of religion and nationality. It's actually the biggest combined party in the world. How do you celebrate it?  House parties all night?  Are you tired of the usual things you do to welcome the New Year? Hmmm..  How about trying to go on vacation as you wait for the upcoming year? No vacation destination ideas?  Don't worry because we are here to give you travel ideas.
Best Destinations for New Year's Eve
Las Vegas:  Visit the fountain in Bellagio – A Five Diamond award-winning hotel with a large dancing water fountain synchronized to music.  It has mind-blowing fireworks at midnight.  You can also see spectacular fireworks shows in the Strip and downtown at the Freemont Experience.  After watching the shows you can go to the resort casinos and experience the thrill and excitement brought by gambling.  If you think it isn't a good way to welcome the upcoming year, then join the pub and club parties.
Europe:  You'll find festivals and celebrations everywhere in Europe. Some European cities have special celebrations that you may want to see.  Experience amazing big fireworks displays ring.
Paris:  Is clubbing your cup of tea?  Paris is the answer!  There are other unique celebrations that can complete your New Year's Eve.  For couples, try a romantic cruise in Seine River.
Tokyo: This city starts the celebration as early as 29th and extends up to January 4th. It's going to be along celebration really! The restaurants and clubs are packed with people even though some of the major tourist spots are closed because of the holiday.  You'll see loads of fireworks, singing, and dancing.  Try the Japanese way of New Year celebration.  Have a taste of Toshikoshi Soba and Juya No Kane.
Sydney:  Stunning fireworks plus music exploding over the Sydney Harbour Bridge and party on a boat!  Here are some things that attract people to celebrate NYE in Sydney.  This is one of the great locations for New Year's Eve.  There are serviced apartments for your accommodations in Sydney.  You can also rent a condo if you think it's the safest choice.
New York: Join the big crowd of people at Times Square to witness the famous ball drop, the Waterford Crystal New Year's Eve ball descending from the building. It's one of the best attractions for the night. It's going to be the worst experience if you hate crowd.  But if I were you, I wouldn't think twice.
Have you chosen?  Take your time!  Get travel packages and visit these places for New Year's Eve?  Have a happy and fruitful new year ahead!
You might also like